Rachel Rossetti - CARE Curator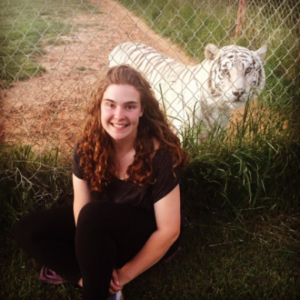 Rachel Rossetti is from Bath, Maine and graduated in 2015 with a degree in Psychology and Business. After interning at CARE in the spring of 2015, she realized how truly amazing the people and animals of CARE were and did not want to stay away!
Rachel came back to help train and supervise the new set of interns at the beginning of 2016, and was very excited to accept a position as CARE Curator in the Spring. She is now the lead keeper responsible for routine animal care, overseeing daily tasks, supervising the interns and volunteers, and many other essential duties in support of CARE's Executive Director.
You can connect with Rachel on Instagram at @rachelrossetti