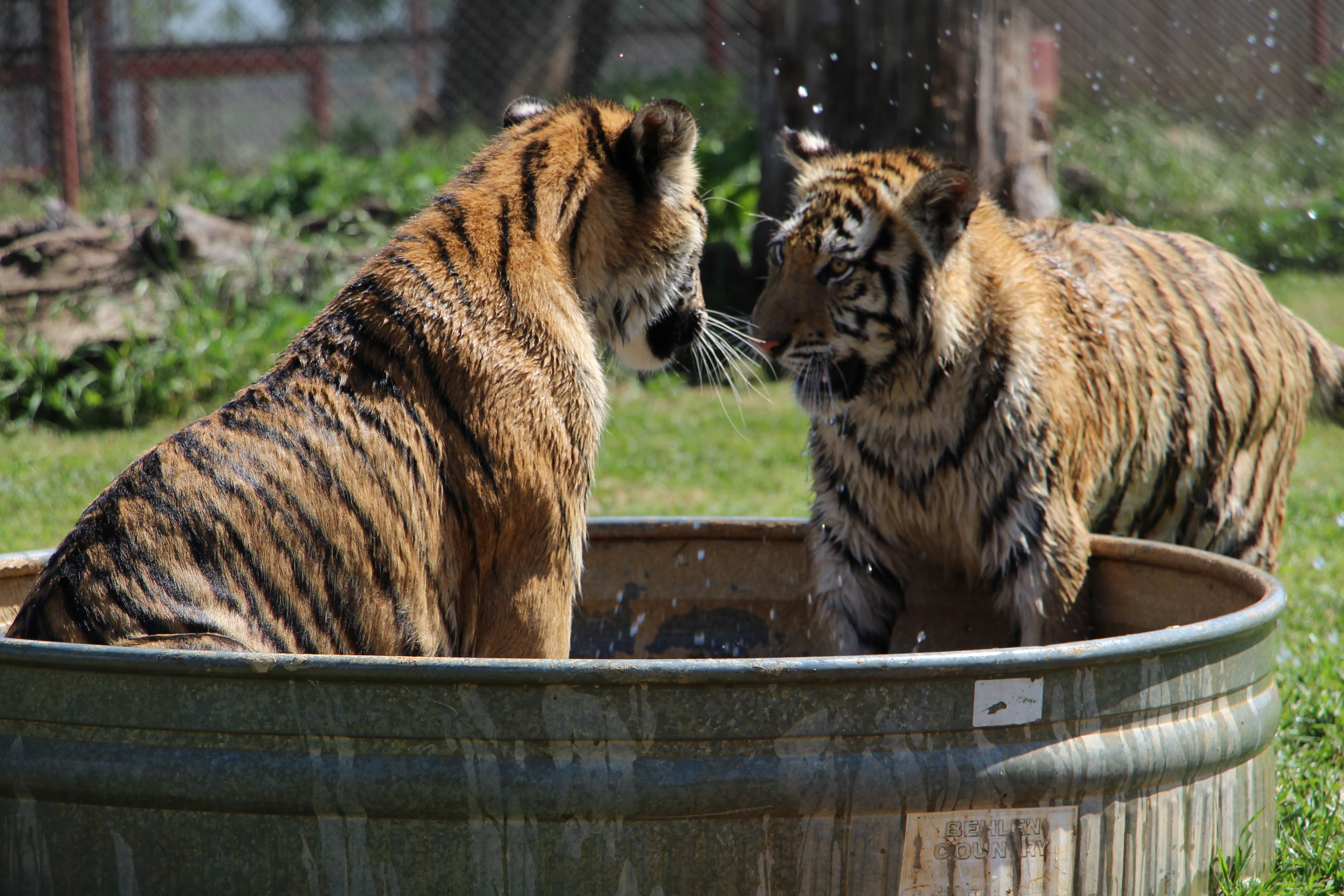 Summer Sucks!
Join us as we keep the big cats cool this summer and every summer! Summer is the hardest time of year for us, so we need your help to raise $30K in 30 days!
We care for over 50 animals - from lions, leopards, and tigers to llamas, lemurs, and a coati. We are always looking for ways to improve the care of the animals we love. We do a lot, but summer is by far the hardest time on us and the animals. We desperately need your help, because we have some expenses that are causing us problems!
Problem #1: Donations are always at an all time low during the summer months. 
Problem #2: The intense Texas heat takes a serious toll on the animals and us.
We need help addressing these issues, and we are depending on you!
Please visit our Chuffed fundraiser to learn more about the issues and how you can help.
---