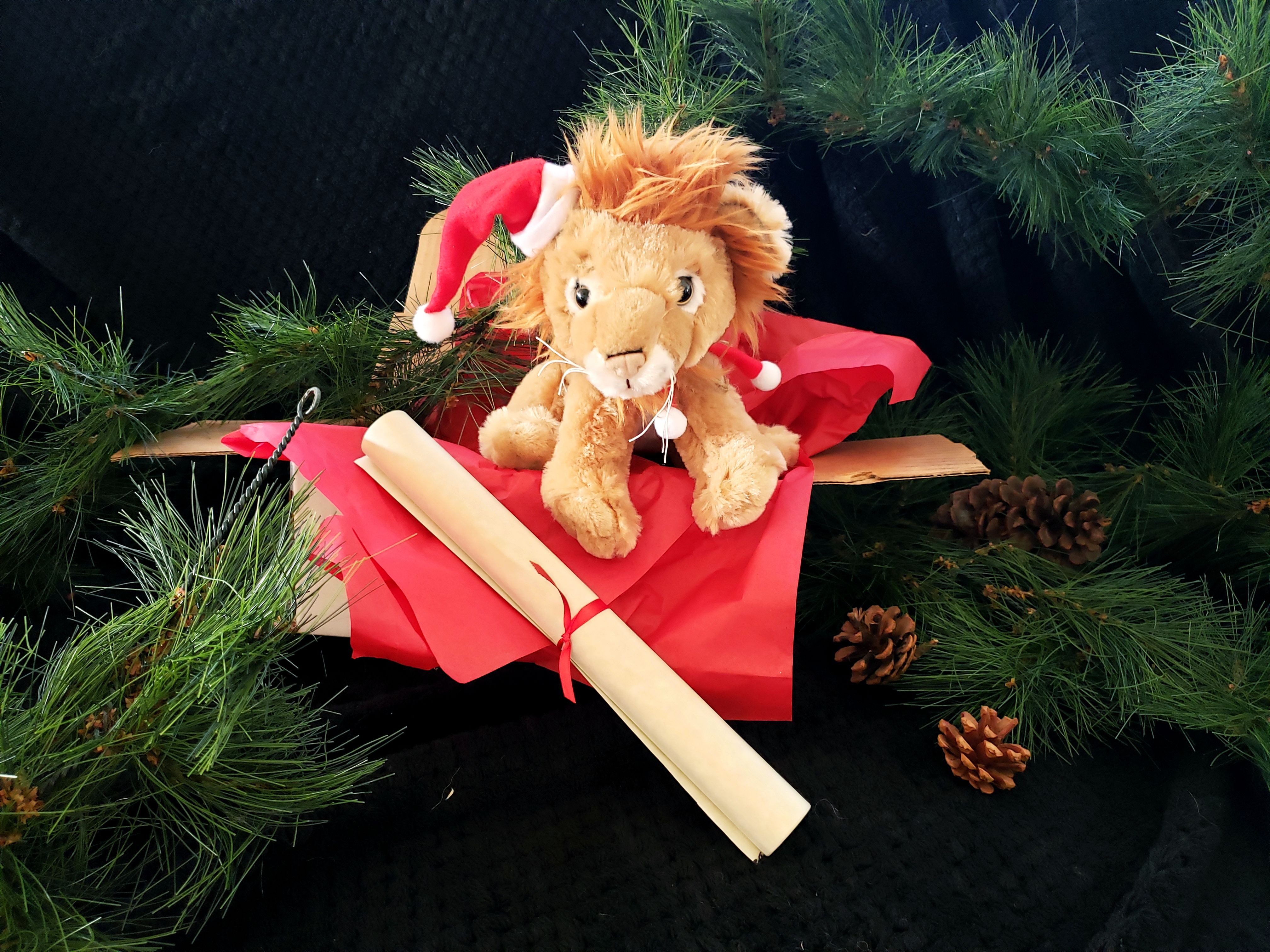 What an amazing way to honor the animal lover in your life this holiday season!
Our new "CARE Angel" Holiday Gifts allow you to send a special package to a loved one and make a donation to CARE in their name. Anyone who donates $120 or more now until the end of 2019 will be able to choose one of the below packages to be sent to whomever they wish.
The packages come with one of the stuffed animals below, a CARE Angel Sticker, and a custom certificate that will list your name, the name of the honoree, and the name of the animal you choose. 
You can donate through PayPal or Stripe. Once you make your donation, please email us with the following information:
1. Animal Chosen (black leopard, lion, coati, tortoise, lemur, llama, snow leopard, orange tiger, lynx, bobcat, white tiger, or spotted leopard).
2. The animal name you would like (once you choose the species, then you can choose any of the animals of that species that live at CARE).
3. Your name (how you would like it to be listed - you may also choose "Anonymous").
4. The gift receiver's name.
5. Shipping address (we can send the gift to you or the gift receiver).
This is just our way of saying thank you for your generosity this holiday season!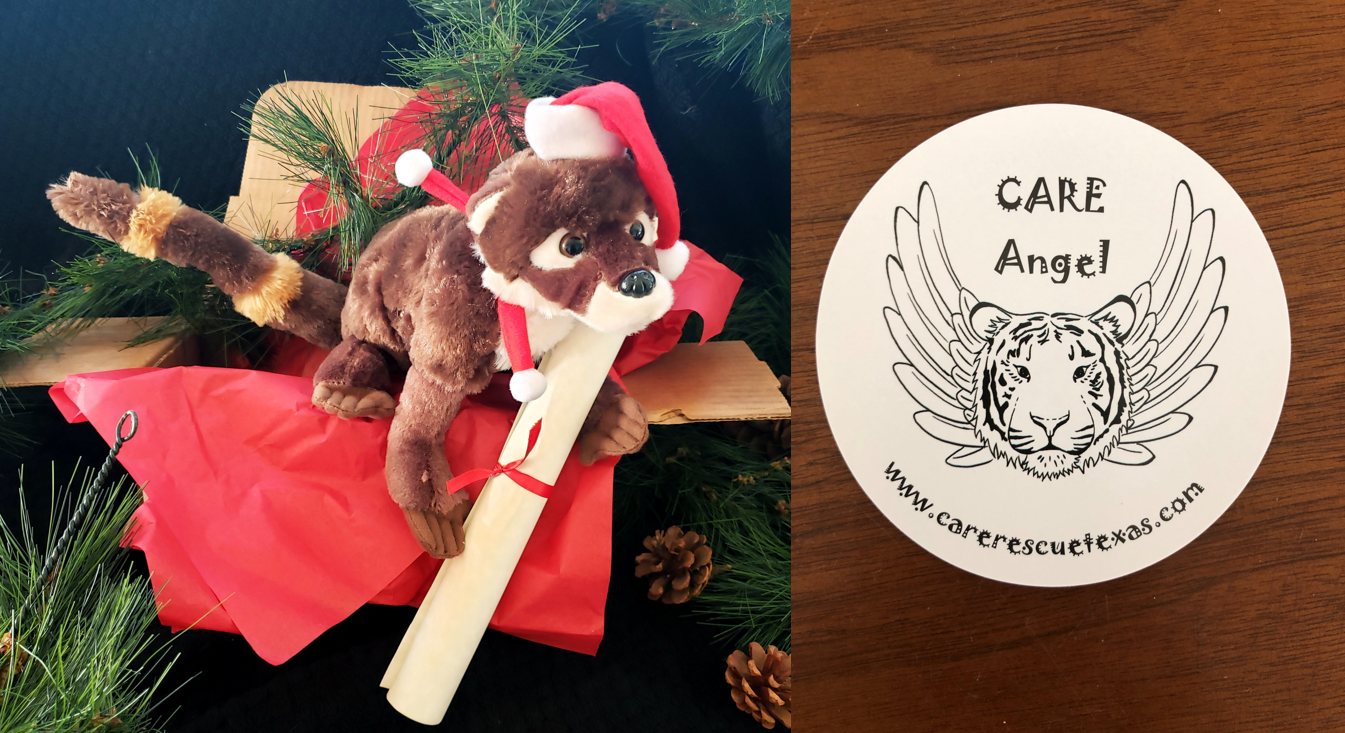 ---
Black Leopard

Lion

Coati

Tortoise

Lemur

Llama

Snow Leopard

Orange Tiger

White Tiger

Lynx