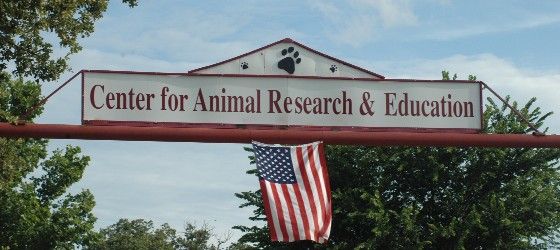 CARE Gives Back to Wise County
Aside from providing a safe haven to over 50 exotic animals, the Center for Animal Research and Education works vigorously to provide positive services and supportive relations to the local Wise County community. Without local support, our organization would cease to be, and we've always made it a priority of ours to do right by those who have done right to us. We would like to take a moment and highlight the various ways CARE gives back to the local Wise County community.
CARE saves local ranchers approximately $150,000 per year in livestock disposal fees. Due to the unique way that CARE feeds its exotic large cats, CARE receives numerous weekly donations of livestock which are unfit for human consumption. Instead of spending hundreds of dollars on specialized landfill drop-off, spending hundreds of dollars in veterinary euthanasia bills, or spending hundreds of dollars on machinery rental to bury a deceased animal on their own property, local ranchers have the option to donate their suitable livestock animals to the CARE facility at no cost to them. The ranchers give CARE the means to feed the exotic animals, and CARE takes a costly burden off the ranchers' shoulders.

*It is important to note that we never accept healthy animals. All of the donations that we receive are either already deceased or would have to be euthanized anyway due to old-age, injury or illness. When we do accept live donations, the animals are quickly and humanly put down. We respect the lives of these animals as much as we do the animals that reside at the center.
CARE's research programs give local high school students an opportunity to participate in nationally-recognized, non-invasive exotic animal research projects. CARE's partnership with Bridgeport High School affords local students the opportunity to earn school credit, expand their knowledge of science and biology, and to also earn invaluable accredited references which can be applied towards college scholarship applications.
CARE offers numerous educational field trips and retreats for local elementary and intermediate school groups. These children get to experience a once-in-a-lifetime opportunity to  get a close-up view of our animals during a safe, guided experience offered by the CARE staff. The eyes of the children absolutely light up as the giant cats walk towards the enclosure's perimeter to say hello, and the education that the children receive about the animals and their natural habitats gives them a solid foundation towards natural preservation and conservancy. These are valuable traits for future Wise County leaders to possess.
CARE is an active participant in Wise County's probationary community service program, logging at least one thousand hours annually with those Wise County individuals who 'fought the law, and the law won'. CARE is more than happy to put these individuals to work, and to hopefully inspire their journey, as they work to repay their debt to society.
Lastly, CARE is a popular weekend tourist destination for people from the Dallas-Fort Worth-Denton Area, drawing thousands of visitors to the CARE compound annually. All of these people, who live so far   away, must drive past Wise County gas stations, Wise County restaurants, Wise County gift shops, Wise County convenience stores, Wise County auto shops, and Wise County outlet stores simply to get to and from CARE and their homes. CARE isn't the only Wise County organization those people will graciously give their money to.
As CARE grows and evolves, we hope to further our partnerships in the community and give back even more. As with our donors, volunteers, partners, and friends, we could not do what we do without our community's support!
---