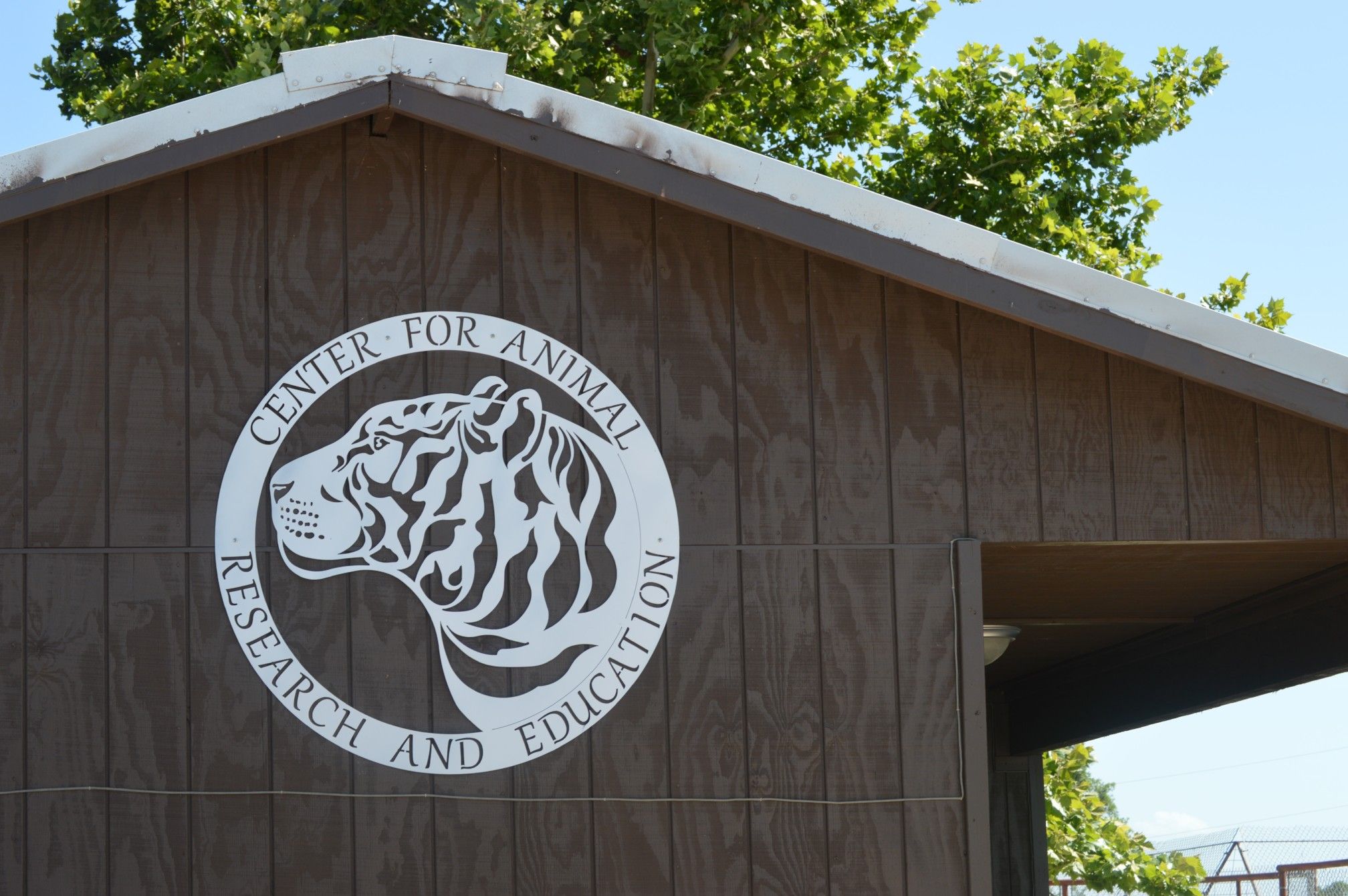 CARE's New Signs
The Parker family from West Texas arrived in Bridgeport this week to give CARE a special gift.
Cindy Parker heard about CARE when her niece introduced her to Big Cat Derek on Vine. Cindy soon fell in love with all the animals at CARE. Living several hours away in Clyde, Texas, she wasn't able to commit to volunteering at the facility. Cindy and her husband Jeff came up with another plan of how to help.
Jeff is magical in melting and molding steel into works of art. Cindy is a creative artist who has been watching the big cats for months. The result of their combined work is new signs for CARE! The couples' company, Parker Custom Ironworks in Cross Plains, has makes a yearly donation to a non-profit organization. We are honored that they chose to donate not one but three works of art to CARE! When we experienced tornado winds this spring, our front gate sign was destroyed. Now, we have a new one towering 20 feet from the ground, welcoming all visitors.
Cindy labored for hours designing the signs. She chose Serena as her model for the Welcome Center sculpture.
Clyde and our beloved Sampson are elevated high above the main gate.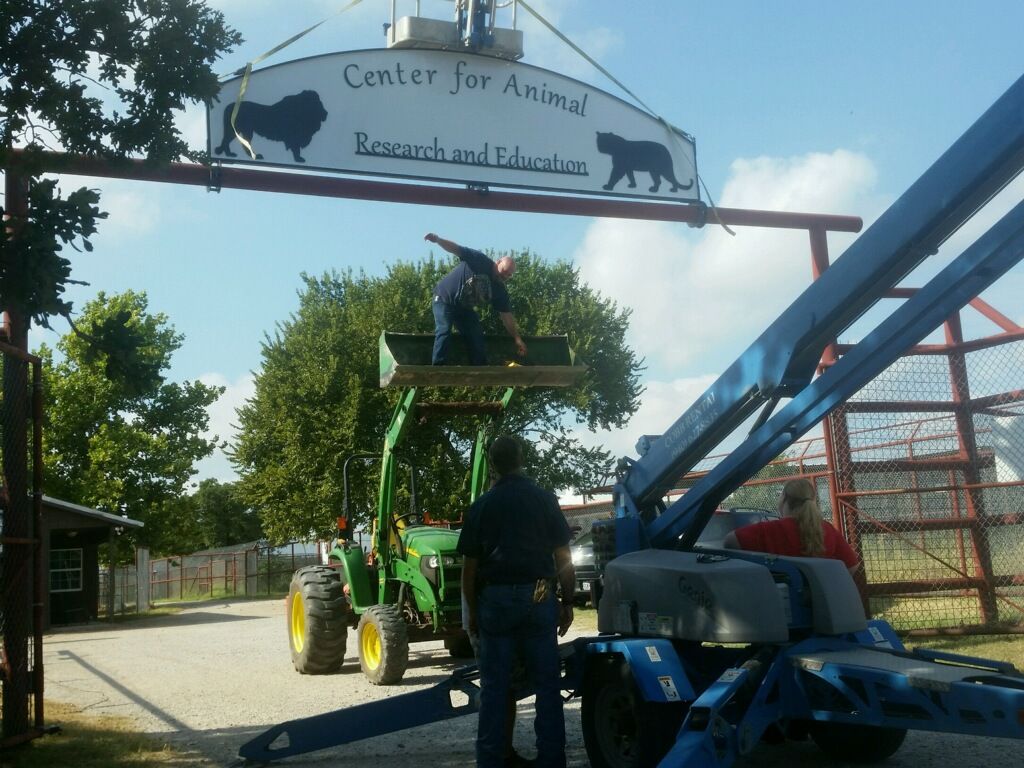 The lemurs thank our visitors for their generous support.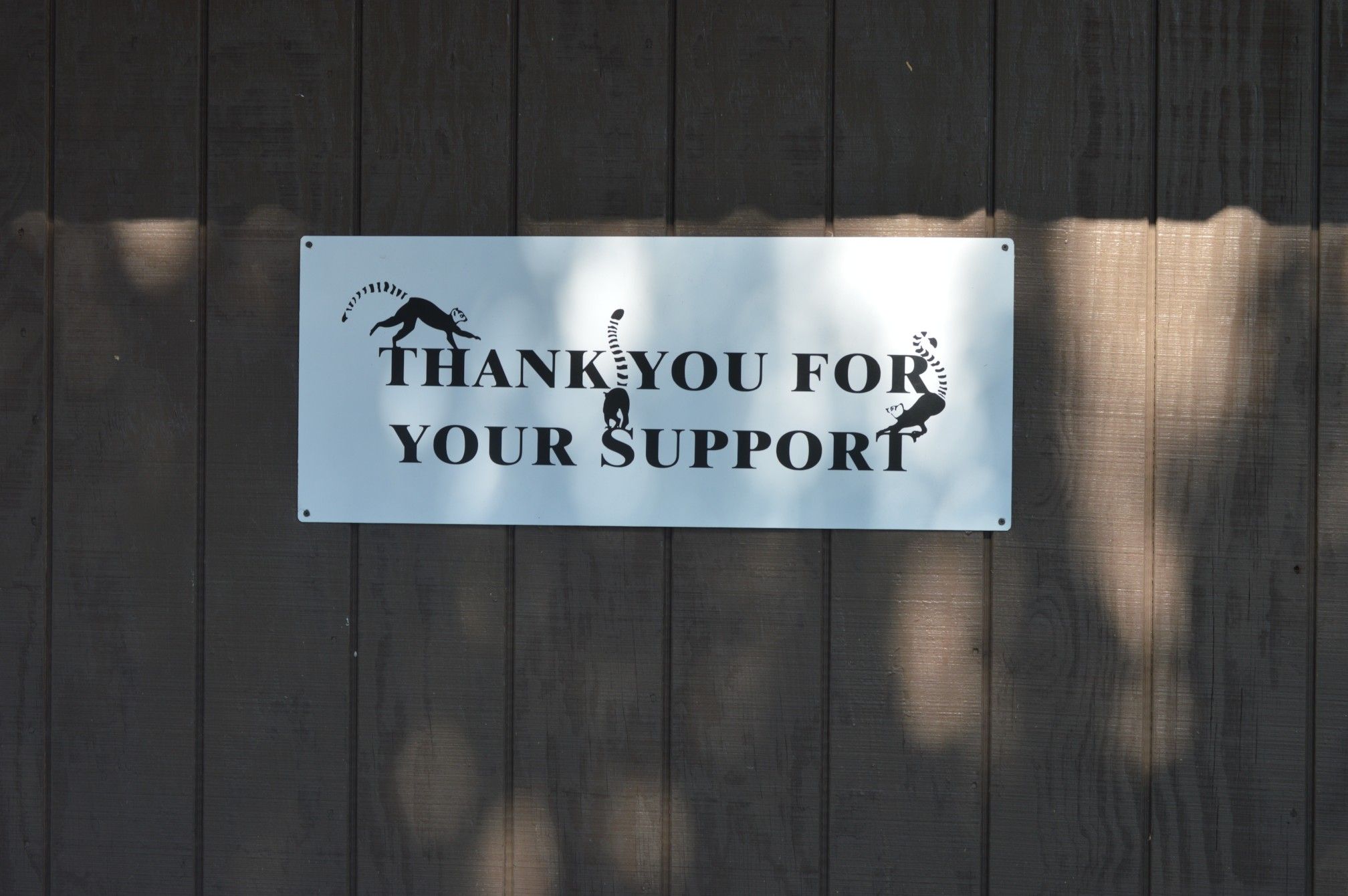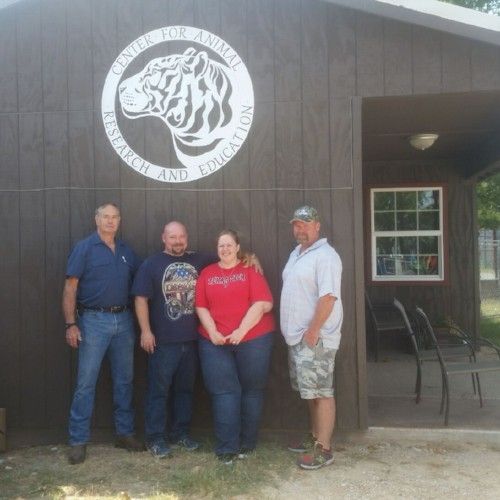 A dedicated Jeff worked for over 60 hours just to complete the 500 pound entrance sign, plus many more hours on the Welcome Center signs. Upon completion Jeff and Cindy, along with Jeff's brother, Skeet and father, Steve traveled to Bridgeport for the big unveiling.
We were all amazed at the beautiful craftsmanship of their work. We appreciate the skill it required to raise the sign with the 50 ft. lift and attach it to the gate.  Thank you Parker family for what you have provided to CARE!
---