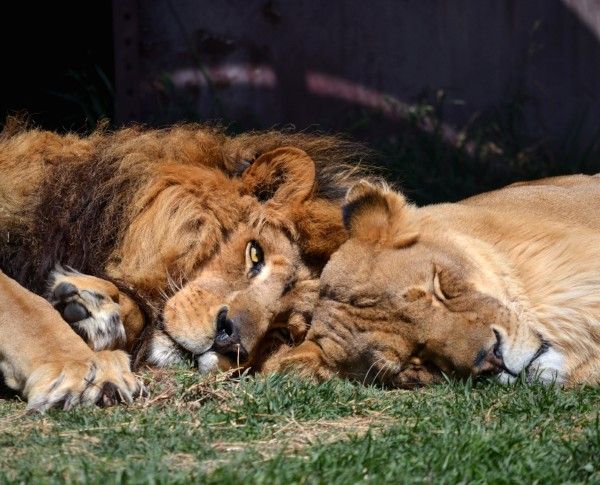 Layla and Sampson, The New "It" Couple?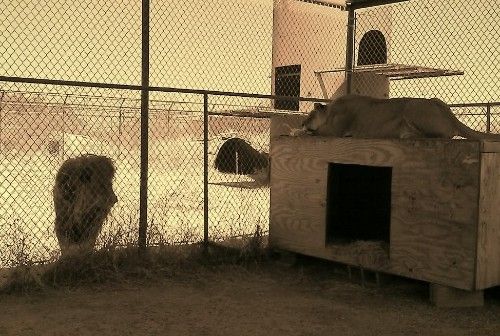 We have listened to Sampson talk to Layla from across the sanctuary through their roars in the night for some time. They had never seen one another, but with the passing of our Sampson's long-time companion Sprinkles, we hoped they might make a strong enough bond to be friends. We decided to try to introduce Layla to Sampson. It was a beautiful thing. In our 21 years experience of working with big cats, we have never witnessed an introduction like this one.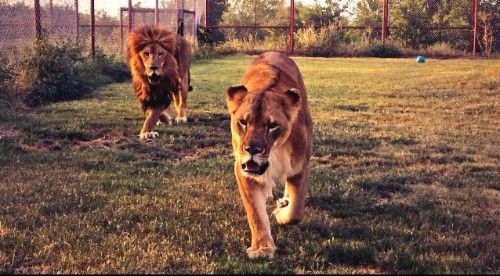 It was love at first sight. Layla gave a few brief protests but soon realized, "Hey this guy is just like me!" Layla started flirting a little with the ever-so-handsome Sampson from afar.
Layla has lived with 2 tigers her whole life and has never been around another lion. The two often sit apart, but it takes time for these wild hearts to warm, and they will certainly become more and more affectionate with time. It is hard not to look back at the 18 years Sprinkles lived in the large lion's enclosure, but it does help fill the void watching Layla explore her new home and new friend.
With each passing day, the two become more and more comfortable with one another. It is an amazing thing to witness. We wish them both many years of loving companionship.
Come on out to visit the new lovebirds!
---