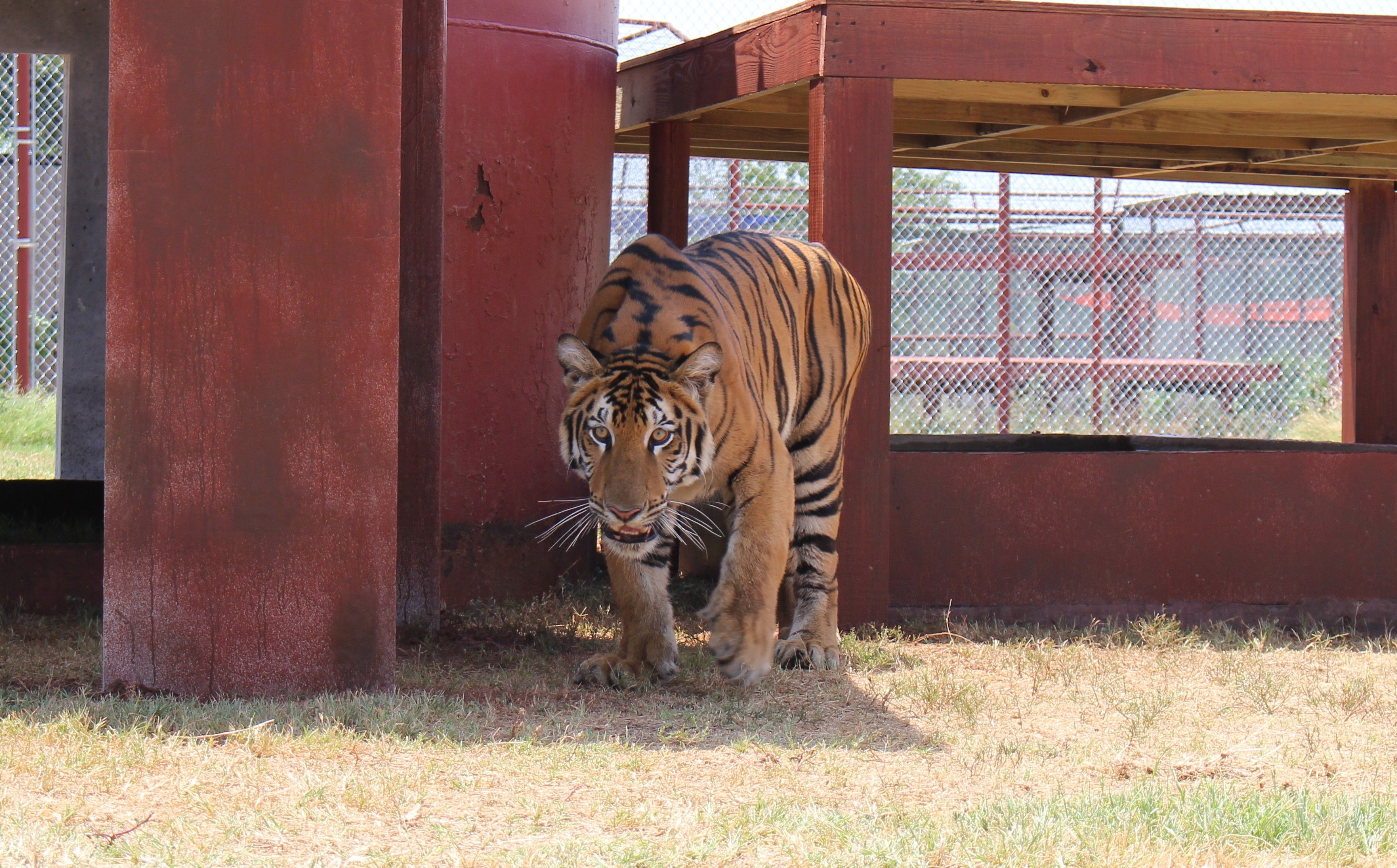 Meet Ezra!
Our hearts are full to introduce you to a new little man on campus...his name is Ezra.
Ezra is between a year and a year and a half years old. He was seized by Texas Parks & Wildlife in December and they asked us to provide him a home. Since he was taken into custody, he has been living at a facility in South Texas, but they never intended to have him as long as they did. Last week, Executive Director Heidi and Volunteer Billy drove all the way down to the Mexican border to pick up our special package. The poor little guy had no name, and had been through an awful lot in his short life, but it was immediately clear that he was open to a lot of love and attention! He is a big sweetie!! 
Last Thursday, he successfully made the trip from his temporary home to his forever home. Last weekend, he got to roam around the brand new enclosure built for Zara and Mika to get a taste of what his new life at CARE will be like. He thought the brand new pools that were put in were pretty neat! Eventually, we plan to introduce him to the girls so they can all hopefully to continue to grow up together. 
We are so grateful we were in a position to say yes to this sweet boy, and we were able to do that because of the support we get from you. He will be well taken care of for the rest of his life now. But, the total cost of rebuilding the enclosure for all three of them and his transport to CARE cost $15,000! He still needs some initial veterinary care as well, so please consider donating on his behalf. Also, just between us, we got a call this morning from the USDA asking us to take in three animals who are NOT big cats, so they will need special enclosures built. We really need our pride to help us give them a home too!
Please give Ezra a very warm CARE welcome and we will keep you posted on how he is doing!