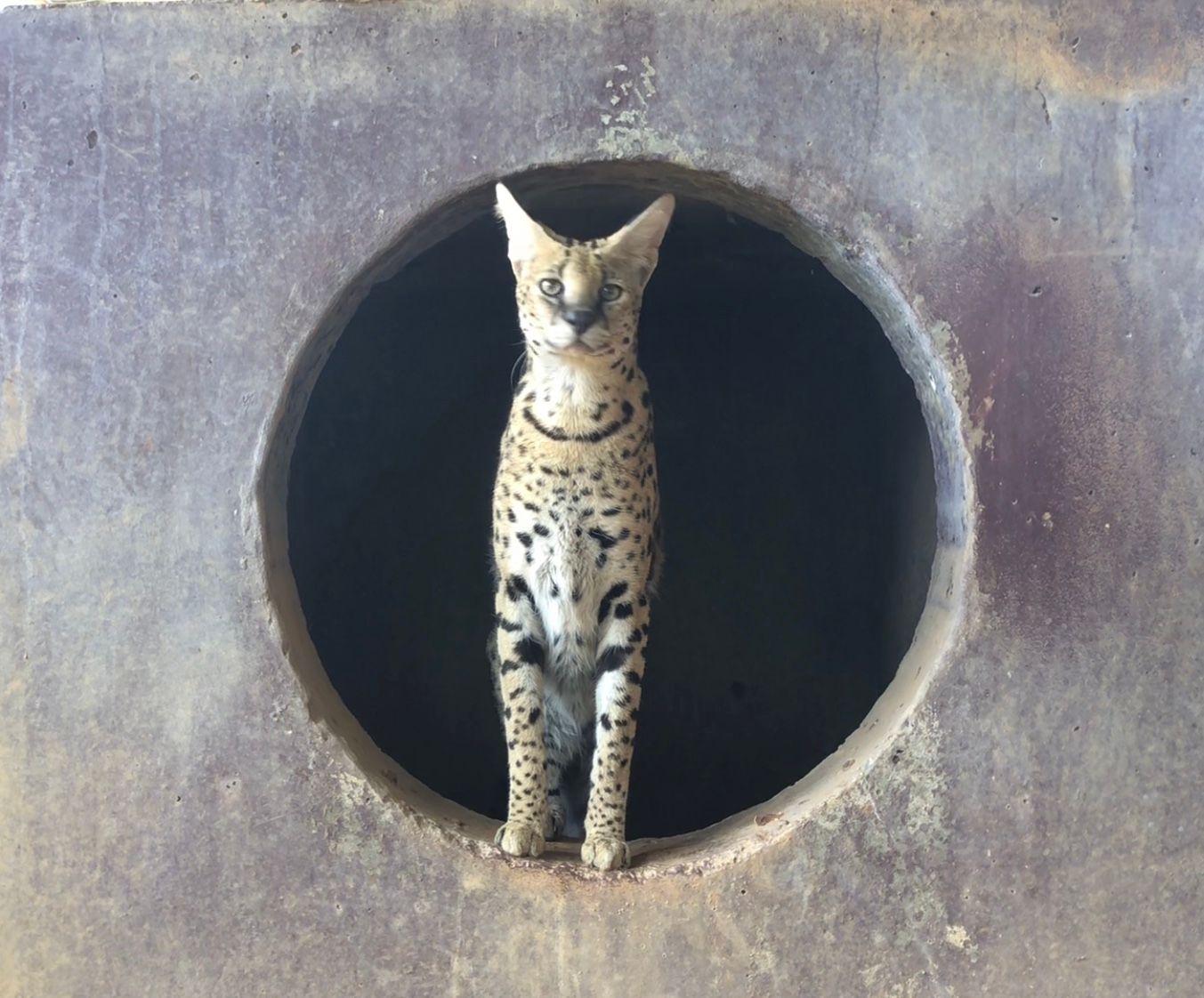 Meet Kevin!
Kevin is a two-year-old male serval who just arrived yesterday.
Kevin was originally kept as a pet by a couple in North Texas. After a divorce, he was rehomed to another private owner in central Texas. His neighbor, knowing it was not an appropriate home for a wild cat, worked for a year to convince the new owner to rehome him to a suitable facility - and that is where CARE came in. 
Kevin is such a trooper! He loaded into his transport crate like a champ and was an absolute angel during the four-hour ride to CARE. He has a new home next to Bobbie the bobcat and immediately started exploring his new digs. He loves the grass to nibble on, was marking everything making sure everyone knew this was his new space, and seemed quite intrigued by Solano - the big white tiger that lives across the way. 
He is quite hissy - but that seems to be the way he communicates. He just hisses at anything new but stays calm and curious. He seems ready to accept us as his caretakers and already comfortable in his surroundings. He is a confident and resilient cat and we look forward to giving him the best life possible here. 
We want to thank Guiia Koplin for tirelessly working on getting this boy into a new home, Veterinarian Dr. Jonathan Cohen for lending his expertise and service, and Nick Phomkasornsri for working on finding the right place for him to spend the rest of his life. You are his heroes!
---