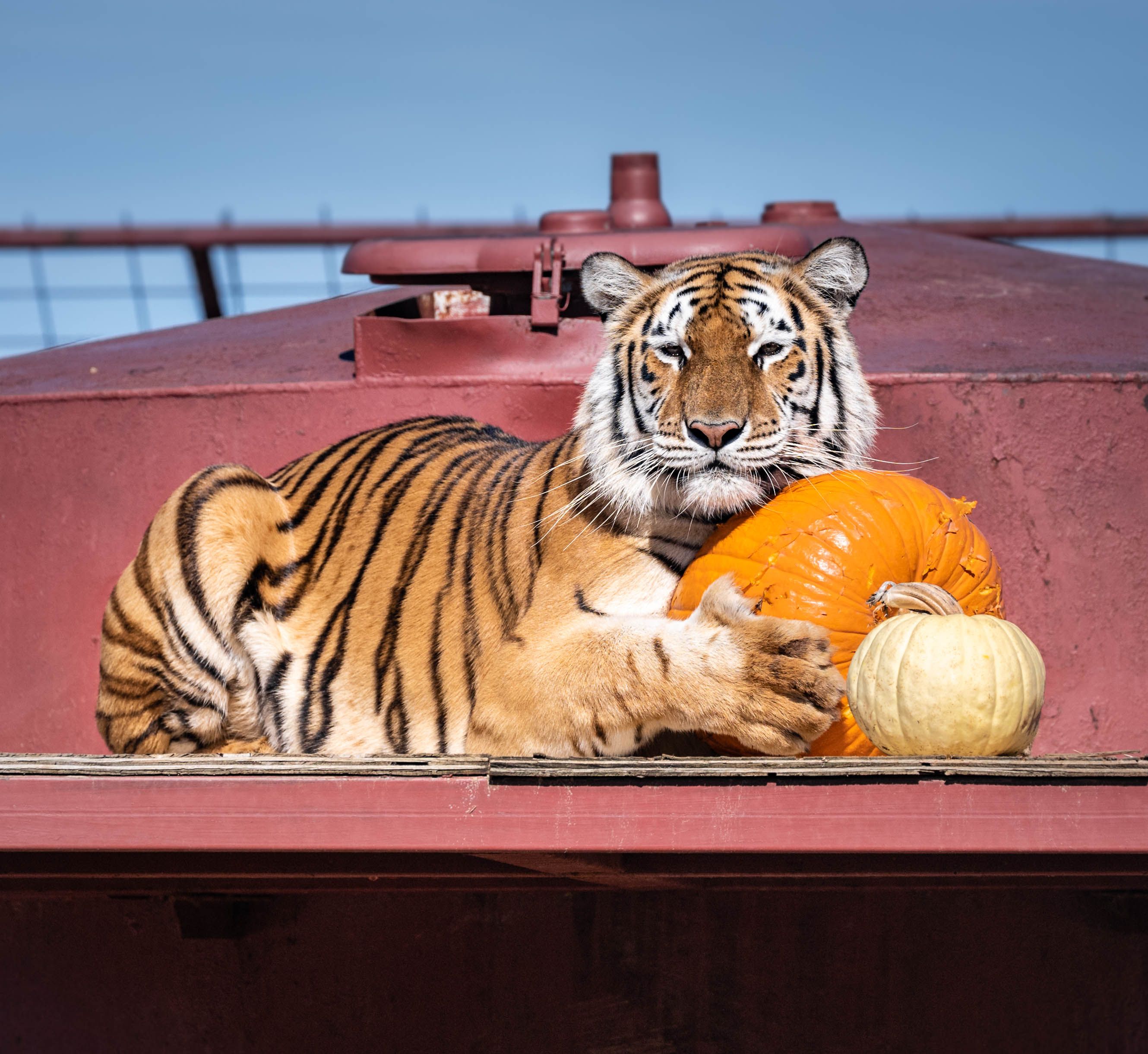 When the coronavirus pandemic first became news in March of 2020, CARE decided to close it's doors to the public and everyone except for essential staff. What we thought would be a short closure until we had an idea of how the virus would impact the animals has turned into 7 months of no visitors, not even most of our volunteers.
While we know that both the cats and the lemurs at CARE can potentially catch the virus and develop COVID-19, there is so much we do not know about transmission, treatment, and prognosis. We also know that the virus has not gone away, and is unlikely to do so any time soon.
And what is worse is that for months people have been looking to find fun things to do with their families that is relatively safe. Children and adults both have been unable to see friends and other family members, many are working from home or attending school virtually, so getting outdoors and having a distraction is what is desperately needed. We get messages almost daily asking if we are open, or when we will re-open.
At this time, we do not anticipate that we will re-open for tours for the remainder of the year. We know this is disappointing, but our first priority is to keep the animals at CARE safe. 
It breaks our hearts that we cannot help provide an escape that so many people need.  So, we are trying to come up with ways to give everyone opportunities to see the animals as much as possible. Here are some ideas on how you can get more of the animals:
We have virtual tours already on our YouTube channel
We are posting lots of great behind the scenes content, Q&A's, and weely meditation videos with the animals on our Patreon
We are currently brainstorming ways to bring you all a virtual Fall Festival this year (stay-tuned)
We continue to give you a daily dose of animal goodness via our social media 
Thank you for your continued support during this time. Obviously being closed is the best way to protect our animals, but it also means we are taking a hit financially. It is a difficult choice, but one that we feel is the correct choice. 
We will continue to think of new ways to connect you to the animals you all love so much. Thank you again for being there for CARE!