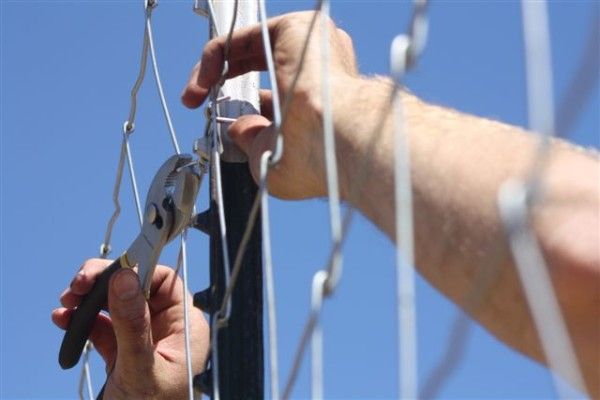 Perimeter Fence Project Fundraiser A Success
We did it! CARE met the September 1st goal of raising $10k for our Perimeter Expansion Project!
Actually, YOU did it. What can we say? We are absolutely honored to have so many generous supporters. We have said it before, and we will never stop saying it-THANK YOU-we cannot do any of this without you!
This is the best part- we didn't just meet our goal, we exceeded it! CARE successfully raised $13,804!
Absolutely amazing! Our eyes are filled with tears when we think about how our extended CARE family came together to make this happen. This means that we not only have the funds available to buy the materials needed for this project, but we will also have money left over to put towards other critical projects.
On September 9th, 40 Airmen volunteers from Sheppard Air Force Base will come out to CARE and begin building the new fence around the expanded property. We are so fortunate and proud to have these men and women come out during their off-duty time to help us with this enormous undertaking.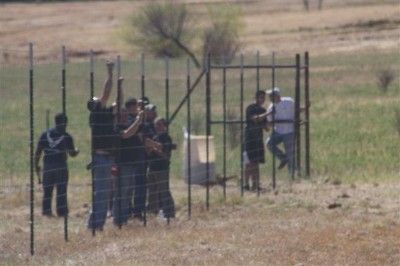 We have also had Chili's restaurant of Decatur, Texas, offer to provide ALL of the food and drinks for the volunteers that day (in addition to a monetary donation that they already made to the project)! It is so incredible for us to see this show of support and involvement.
We are in awe of you all! You are actively helping to provide a safe and loving home for cats that are desperately in need of sanctuary. Please know that you are appreciated by us all, and thank you from the bottom of our hearts!
Thank you to all of our donors: Carol and Brian Harney, Christopher and Kathleen Ray, Rick and Cindy Beauregard, Dean Willard, Kathy Miller, Chris Decampo, Little Lotus Hearts and Emily Willard, Peggy Thomas (In Memory of Kira), Kara Van Duzee, J David Tracy, Lisa Podwirney, John Stanzak, Elaine Peng, Angie Livingston, Anita Meyer-Neal, Silas Schulze, Melanie Piccolo, Elizabeth Kamhieh, Sami Mikhail, Richard Dowdy, Shelia Favor, Megan Blessing, Staci Powell, Ryan Fincher, Lianne Pearson, The Spicer Family, Chili's, Jamie Reed, Shelly Oxhandler, Shanda Catalano, Debbie Godley, Constance Carter, Laura Frazier, Jessica Atwood, Whitney Swinford, Michelle Davis, Susan Spenser, Michelle Malney, John & Renova Hamiga, Dr Pat Bolton, Kathe Watson-Arnould, Chili's, Rhonda Andrus, Renee Benson, Amy Scherbaum, Kristen Vidal, Amy Stoermer, Danielle Repp, A. Marie Kandra, Rich and Denice Hazelwood, Crystal Schun, Carene Shaver, Furry Fiesta, Eric Foster Light, Karen Flaherty, Tigers Share, Lisa Kittredge, Deborah Simmons, William Chastain, Angela DiIulio, Kara Robinson, and Kathy, Mike and Nicole Beckman.
---