Heidi Krahn - Founder & Executive Director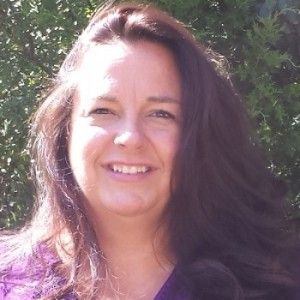 Heidi Krahn, M.Ed.
Founder and Executive Director
Born in Warren, Ohio, Heidi Krahn graduated from Kent State University with a M.Ed in child development in 1990. After graduation, she moved to Texas to work as a child therapist at an inpatient psychiatric hospital in the DFW area while simultaneously establishing a big cat sanctuary with her first husband in Bridgeport, Texas. In the following years, Heidi developed several programs integrating animals into child therapy. One program which combined big cat cubs and schizophrenic patients became a focus of hers. Heidi then created a drug education program called T.I.G.E.R.S. that utilized trained big cats to act as a dramatic attention-grabber for an anti-drug message. With T.I.G.E.R.S., she traveled the nation and touched the hearts of as many as 5,000 children per appearance. She found a great sense of accomplishment educating masses of children and ceased conducting individual therapy sessions.
From 1997 to 2000, Destiny, Dakota and Dustin, her 3 beautiful children, were born and became the focus of her life along with the big cats at the sanctuary. Prompted by her divorce of her first husband in 2000 and overwhelmed by sole responsibility of so many lives, Heidi decided to change the legal and ideological direction of the facility. The only hope for the facility's survival at this point was for her to establish a non-profit organization. With a lot of help from many friends the Center for Animal Research and Education (CARE) was created. CARE was granted non-profit status in 2003.
It was Heidi's goal to continue giving a great home to the animals in need, but also provide unparalleled medical care with an added focus in research and education. "Caring for the animals has been rewarding but CARE's contribution to genetic research may likely have an impact on the future survival of several big cat species." says Heidi.
In 2006, Heidi met her current husband, Derek, who started volunteering his time to the facility on weekends. She came to trust and rely on him, and they became great friends who shared a common love of the cats which eventually developed into a deep love for each other. They married in 2009 and Derek adopted her children as his own. Together they currently live on-site at CARE and manage the organization's regular operational and administrative needs.
You can connect with Heidi on Instagram at @heidiberrykrahn