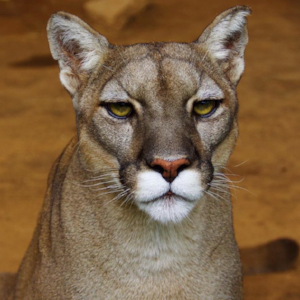 Cassie
April 6, 2002 - July 19, 2023
Loving Adoptive Parents: Sandy & Derek Blakley – Lewisville, TX ; and Kim Swaner (In Memory of Margaret) - Murray, UT
Loving Sponsors: Emily Draper - Sugar Hill, GA; Kate Payne - Arroyo Grande, CA; and Lisa Kittredge - Addison, TX
---
Cassie was hands-down one of most known and beloved animals that we have ever had the honor of caring for. She is how so many of you found CARE - and she was the perfect ambassador for everything CARE is about.
She was loved and loved everyone back two-told every moment of her 21 years until her last breath. But as she had a harder and harder time breathing, it could not be put off any longer. She was tired. But she was surrounded by love in her last moments - just as she had been always.
She provided laughter, comfort, squeaks, and sweet purrs to every single person she met and she adored every second of attention given to her. We know she had a tremendous impact on so many lives. What an amazing, amazing ray of sunshine she was - truly one of a kind.
It's hard to imagine life at CARE without Sass. It's been a hard year, a hard month, and a hard day for all of us. But, we would take a million of these days to have had these amazing animals in our lives. How lucky we are to have had the time that we had and so many memories to hold onto.
Cassie's Bio
Cassie has always been the entertainer of CARE. Throughout her life, her energy and agility were a wonder to watch. And she has always wanted to be the center of attention at all times!
As she has gotten into her geriatric years, she isn't the athlete she once was, but her squeaks and purrs haven't slowed down one bit. 
She is always looking for someone to come say hi to her and will do just about anything to grab your attention. She calls to her CAREtakers first thing every morning with her adorable squeaks begging to be the first to be greeted every day. She is one of the friendliest and sociable cats at CARE, and truly thinks that everyone she meets is her best friend.
But don't let her sweet side fool you, she is also a sassy girl and is the master of destruction when it comes to toys! No one can ignore Cassie - even if you wanted to, she would never let that happen.