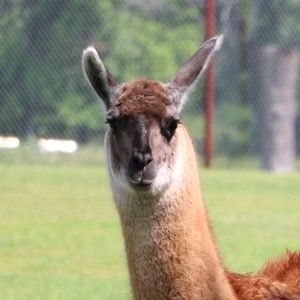 Dahlia
February 14, 2014 - June 1, 2022
 
---
Sadly, after 8 years of sweetness, silliness, and sassiness, we had to say goodbye to Dahlia.
We know this may be a shock, things did happen very quickly. It unfortunately was something we knew would happen one day. It was never a matter of if, only a matter of when. And honestly, we got more time than anyone ever thought we would.
Because Dahlia's leg amputation was done as a baby, she adapted and it saved her life. However, even though she adjusted to three legs so well, we knew what that meant to her overall life span. Dahlia was never going to make it to old age. The wear and tear on her back and hip because of that missing limb would eventually get the best of her, and unfortunately, that is exactly what happened.
Dahlia fell and shattered her pelvis. There was absolutely nothing we could do to fix her, and the only option was to end her suffering. We are heartbroken. Words can't even come close to expressing how much we will miss her. It was always so easy to forget that Dahlia was on borrowed time because she was so full of life and mischief. Even though we got 8 wonderful years with Dahlia, we were not ready to say goodbye just yet.
But some lives cannot be measured in years, but rather in quality. And we KNOW we gave Dahlia the best chance at life, and the best home, we possibly could. We wouldn't change a thing. And how lucky are we to have known the world's only three-legged guanaco with a soft spot for baby lions. We love you forever and ever Dahlia!
Dahlia's Bio
Dahlia arrived at CARE on March 14, 2014. She was brought in with a badly broken leg. We were determined to do what we could to fix her, her soft coat and big eyes just had us from the very beginning.
We found out that her femur was broken in two. During surgery, our vet discovered the break was so bad that her hip was compromised. The only choice, besides euthanasia, was to amputate the leg. Quick research told us that yes, there are three-legged llamas out there. But the ones that we found had lost their legs below the knee and were fitted with a prosthetic. That would not be an option for this baby girl since she would be losing her leg very high up. Knowing that we were taking a risk, that the amputation might make it too hard for the llama to get around, we decided to take the risk and go ahead and give her the best chance at life possible hoping that her youth would be an advantage.
When the newly three-legged baby came out of sedation and finally regained stability, she did fantastically. Over a few days, it was like nothing had changed and she didn't even notice that she was missing an appendage. She got around great! She had amazing balance and could run like the wind!
As she has gotten older, she has continued to adapt to her missing leg. She has a fondness for any type of baby animal - she helped raise Araali and Zuberi when they were cubs. As they got older (and bigger) they had to be separated from Dahlia. It was a hard time for her. A local family that owns llamas heard she needed a friend, and that is when Yolo arrived to be Dahlia's life-long companion.