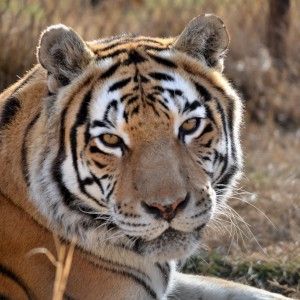 Jezzabel
December 10, 1997 - December 5, 2014
Loving Adoptive Parents: Doris, Melinda, and Kerry Nelson – Azle, TX
---
Weeks after her sister Elley passed away, we lost Jezzabell. We always worry when one sibling passes, especially when the cats are older and have never been away from each other. Despite this concern and Jezzabell being just days away from turning 17 (years older than the normal lifespan of a tiger in the wild, she looked fantastic! We have both underestimated and overestimated our cats before and in this case, quite suddenly, Jezz's healthy declined very quickly.
The necropsy that we performed revealed a massive tumor in Jezzebell's uterus. Based on the size of the tumor, it is remarkable how healthy she seemed up until her final hours and how long she lived. Once again we are reminded of the strength and power of these animals.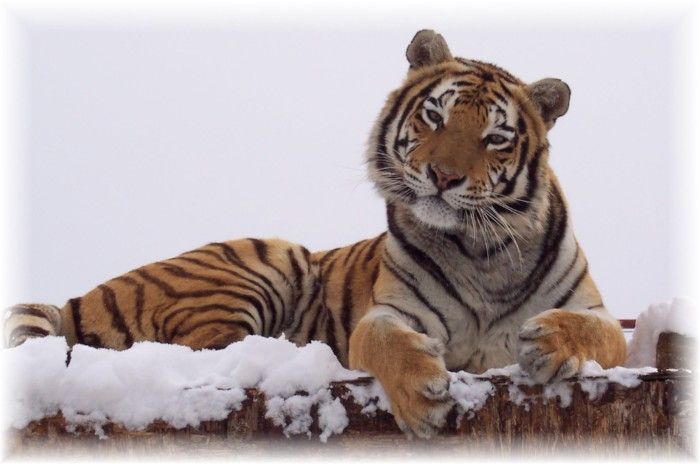 Jezzabell's Bio
Jezzabell is Elley's sister and they share their enclosure with Zeus, a male white tiger. Jezzabell is a gorgeous tiger, but she is often overshadowed by Zeus's magnificent presence. She and Elley also look very similar… it takes the most dedicated CARE volunteers to figure out who is who of the sisters. Sometimes Jezzabell and Elley get into disputes (as sisters often do), and Zeus will play peacekeeper in the enclosure.