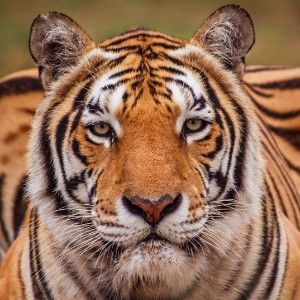 JP
April 1, 2006 - December 5, 2022
Loving Adoptive Parents: Stephanie Rotter & Raymond Mascia - New York, NY
Loving Sponsors: Denny Ayala - New York, NY, Annie DiMattia - Wilmington, DE, and Rex Shephard (Oraiste) - Pflugerville, TX
---
In July of 2022 we received lab results on a mass that had appeared on JP's side that we hoped we would not get - cancer. JP proved to be a fighter though as we elected to remove the tumor and he spent the next several months healing from the major surgery.
We held out hope that we had given our sweet old man a chance to beat this disease, but unfortunately in late fall, he took a turn for the worst. After seeing Dr. Bill, we all agreed that JP shouldn't suffer and said goodbye. The cancer had spread. 
JP was an incredible tiger, loving sibling, and dear friend to his CAREtakers. Everyone always felt the depth of his soul and kindness of his spirit through his beautiful eyes. He will be so missed, especially by his brothers Luca and Jakey but we are glad he spent his last days with them. We like to imagine that he is with his sweet sister Allucia now.
JP's Bio
JP is very special. For all that meet him, the words "old soul" seems to follow. He has a deep stare and a wisdom about him that is overwhelming. You could find yourself getting lost in his eyes. He also has a gentle, good-natured personality which makes him a joy to be around. JP is the largest out of his siblings Luca, Jakey, and Allucia.