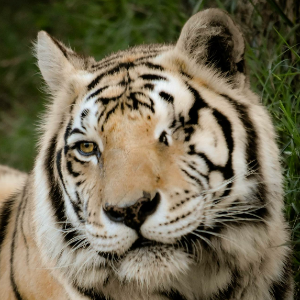 Savanna
July 16, 2001 - September 26, 2018
Loving Adoptive Parent: Rachel Banks of Paradise, TX
Loving Sponsor: Melanie Piccolo - Depew, NY
---
It was late September and I stopped for a tour at CARE. My tour guide was Lisa Thompson. It was a day I will never ever forget. We went through meeting all the gorgeous animals, they were all simply breathe taking to behold. I was able to feel all the love, all the care that each projected. 

But Lisa came up to one very special enclosure, Savanna's. She came up to the fence and she looked at me. This was weeks before her eye surgery. When she looked at me, it was like I had met the lost part of my soul. Lisa had mentioned she was up for adoption. Along the way, Lisa talked about the adoption and sponsorships of CARE. I knew what I had to do.  

A few days later I went on the website, I had to check to see if my soulmate was still up for adoption. She was. Immediately I clicked the button... adopt Savanna.  That was truly when my life changed.  

Through volunteering and my adoption, I got to know all of them. But the single one that touched my heart and soul was Savanna.  

She taught me how to chuff, and was very forgiving with my beginning miserable attempts. She taught me that even though she could take me out in the blink of eye, she could still gently rub the fence and moo at me. She taught me all about love and respect, something a failed marriage and relationships left me without.  She taught me that big cats could still play our surprise hello games. She taught me that no matter how old or how big you were, you could still love stuffed animals. She loved her stuffies that I would take for her birthday, even if they were destroyed within minutes of being thrown to her. She taught me that you can always have fun. She loved bobbing for pumpkins. And watching her excitement and fun in the pool made my heart skip a beat.  

Savanna, Momma will always love you. You gave my world sunshine every moment of every day. Even though I was not with you physically every day, your pictures on my walls, on my computer and on my phone were talked to and about, loved and admired. I talked about you often to acquaintances, coworkers and friends every where I went. Everyone heard about how precious and wonderful you were. 

Blessings to your sweet soul, baby. You will no longer have to struggle with the pain, you can run and play with Flash, Lilly, And Acari. 

But, when you "make it to the Milky Way, to see the lights all faded, and that heaven is overrated...and... if you miss me while you were looking for yourself out there" (Train - Drops Of Jupiter Lyrics), please know you are welcome in my dreams, in my thoughts, in my heart every day of my life.  

Rest In Peace my most gorgeous angel!!  

Loving you always, Momma Rachel.
From Savanna's Adoptive Mom, Rachel Banks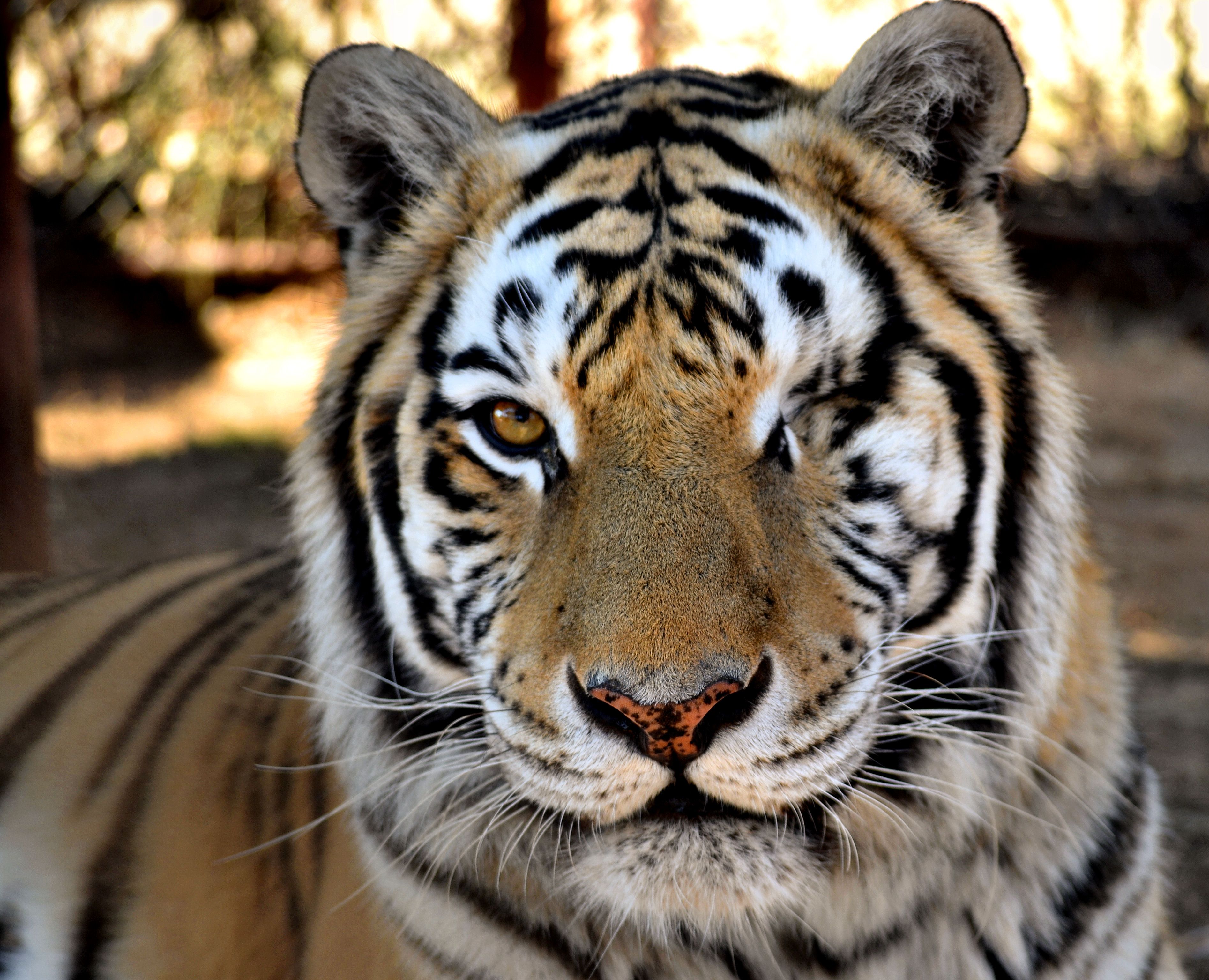 Savanna's Bio:
Savanna is a lovely orange tiger that is also an extremely friendly and sweet girl. She is always willing to come up to the fence and say hello. She is very inquisitive, and if you go to visit her, she'll usually spend a few seconds analyzing you and your scent before she says her official 'hello'. She enjoys the simple company of people, and many times if you were to just sit down next to her enclosure, she would walk on over and plop down right next to you. She isn't all smiles and candy-canes though! She's another one of our cats who is rather protective of her meat. So make sure that you wait for her to finish eating before you come up to say hello!
Savanna was injured years ago when she got into a pretty nasty fight with her sister Kate. The fight became pretty serious before the CARE volunteers could stop it, and Kate had actually bit Savanna in the face so hard that the bones around Savanna's left eye were shattered. The CARE staff feared that she may have lost her eye. Emergency surgery was performed to clear the fragments of bone and dead tissue away from Savanna's eye-socket. Miraculously, her eyeball was left intact! She was a lucky girl, but she'll always bear the wounds of that fight.
Update: In the Fall of 2013 it became necessary to remove Savanna's eye. The injury had started to cause her discomfort and it was decided that in order to save her pain, the eye would be removed. She is doing great and has adjusted well!