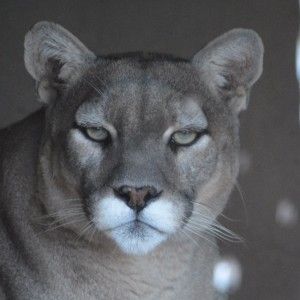 Tawney
November 12, 1999 - April 29, 2017
Loving Adoptive Parents: Paul & Siena Hier – Show Low, AZ
Loving Sponsor: Pam Reed - Arlington, TX
---
From Intern Graduate, Heather Fraser
Tawney had stolen a part of my heart from the moment that I saw her and it is terribly heartbreaking to know she is gone.
When I arrived at CARE in the spring of 2015, I was overwhelmed and in awe of the beautiful, amazing animals that I was going to have the opportunity to care for. When I met Tawney, something just instantly clicked. I could see her soul in her eyes. She was one of a kind and with just a few minutes with her I could tell that she could see my soul as well. We shared a bond that cannot ever be explained in words. I had never had such an apparent and wonderful connection with any other animal before, not to mention with a mountain lion.
When we were told we would be able to pick our top 3 to begin to spend time with, I immediately, without a doubt, knew Tawney would be my number 1. As my bond grew with her and the more experience that I gained while working with big cats, the more and more I fell in love. I would spent hours some days just sitting by her cage and letting her lick my hand through the fence.
There were tough days at CARE, days where you work from sun up to well after the sun goes down. On those days, where you had no energy at the end of the day to even crawl into bed, I would spend time with Tawney, even for just ten minutes and it would take all of the stress away.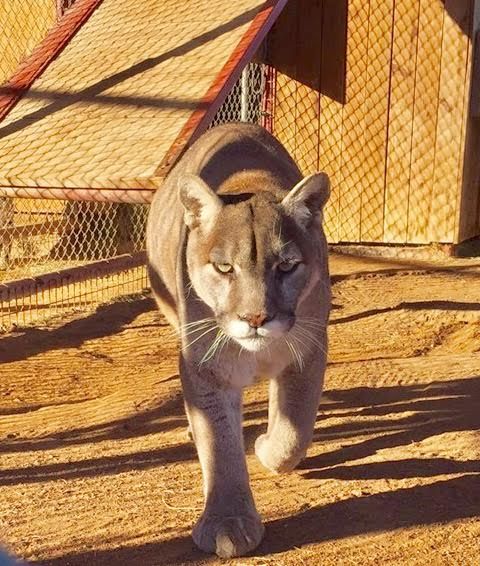 Tawney was the sweetest girl and she loved love. She could have the most intimidating stare but once she saw you she would make her duck like squawk and come running over to get attention. She would just sit right next you and purr so loud and look at you with the most incredible eyes that I have ever seen.
Tawney loved attention so much, she was actually the hardest to photograph for me because the second she saw me coming she would get up and run over so fast I would never get the chance to capture her. I would give anything to have the feeling of trying to snap a photo of her and hearing her ridiculous squawk and purr again!
Tawney, wherever you are now, I hope you are surrounded by love every single day, like you were at CARE. You will forever have a very large piece of my heart.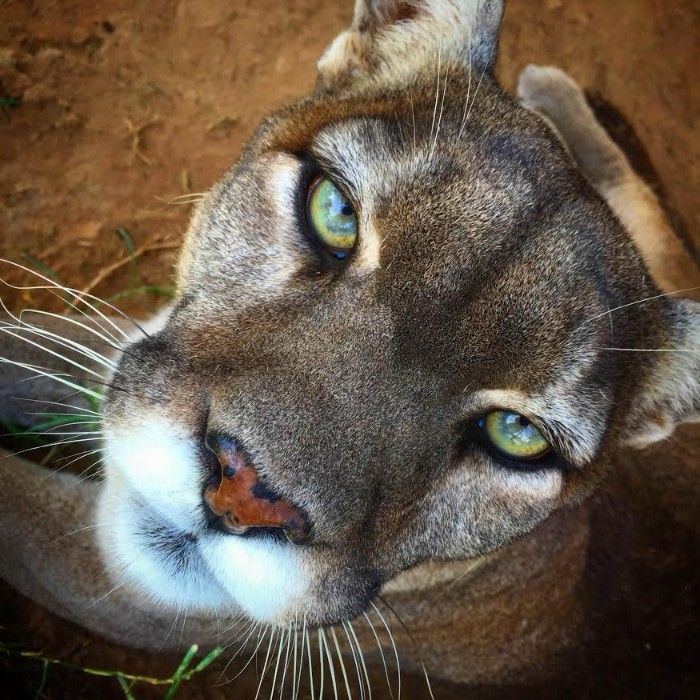 Tawney's Bio
Tawney is an extremely spirited cougar with a lot of attitude. She lived with Roscoe for many years. Because she lived with such a CARE celebrity, she sometimes had a problem with jealousy. She had some trouble dealing with her emotions sometimes when she was lonely, so she would act out aggressively towards Roscoe.
Tawney can be so sweet and endearing though, so anyone who went to say hi to Roscoe needed to spend time with her too. At first glance, she may seem abrasive, but don't let that throw you. She only seems that way because, like many of our cats, it simply takes her a little time for her to trust new people. After getting to know her a little, you will find out just how loving she is.