Tess
June 6, 2000 - January 28, 2019
Loving Adoptive Parents: Nicole Hyland - New York, NY
Loving Sponsors: Taylor Smith - Springtown, TX
---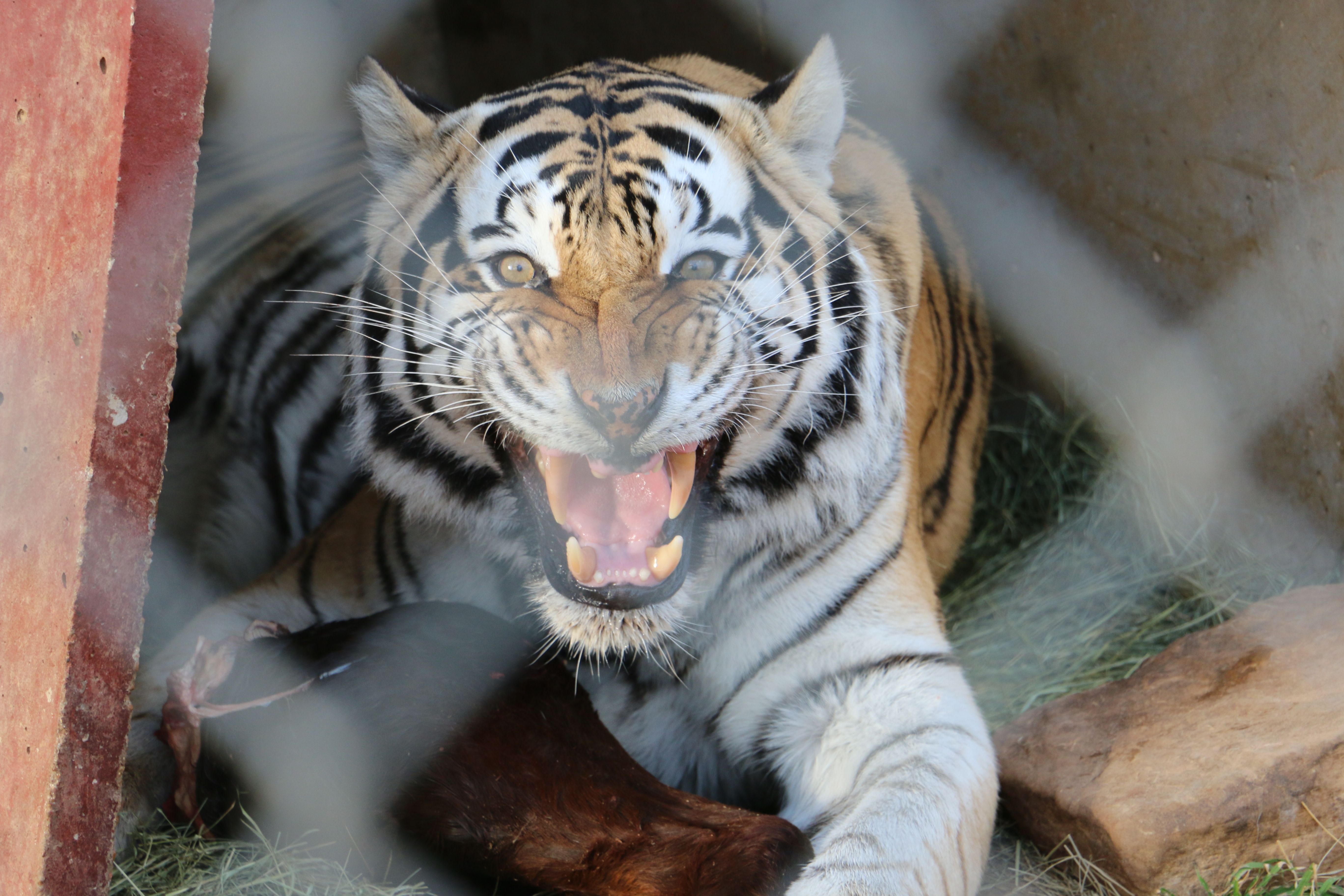 From Jamie Reed, Volunteer and Board Member...
I was never able to have a close relationship with Tess, I don't think many people did, but I felt like I understood her. 
Emotionally, Tess was a fragile. Things always had to be a certain way and change bothered Tess. I could relate.
She was as sweet as pie as long as she maintained her personal bubble (approximately two feet from her), as soon I would get too close, she would get agitated, so I just respected that invisible barrier. She wanted to say hi, just not too close. I got it, I too have a personal bubble.
While I didn't have many opportunities to sit down next to her and have those bonding moments I have shared with others, I did learn from her and I am glad I got to know her a little from afar. She was a special girl, and it will be strange to all of us to pass by her area without her there, especially having to glance over to see if our very food-aggressive girl had a meal with her - if she did, you had to be prepared to be yelled at! She was an amazing example of the emotional complexity that exists in these animals. 
We love you Tess. You are so missed!
Tess's Bio
Tess is a special-needs tiger. She was separated tragically from her siblings when she was three. The loss left Tess devastated. She had horrible ulcers which were very difficult to treat. She immediately lost over 100 pounds. She was heartbroken and extremely depressed. After an abundance of medication, love, and special food, Tess made a slow recovery. Years later, she still struggles with weight issues. She gets stressed very easily. Harmony is important to her. She can instantaneously switch gears from mellow and calm to energetic and playful or even stressed and aggressive. Tess will never trust enough to live with another cat, so two teenage tigers were placed in a new enclosure next to years ago - Fire and Melita. After a transition, she now enjoys stalking her playmates and neighbors.