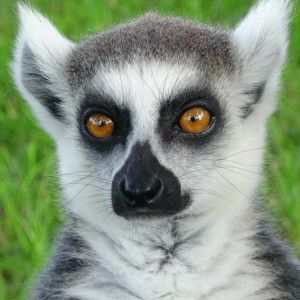 Miss Stewart
Sex: Female 
Born: March 13, 2012 
Loving Adoptive Parents: Jeff and Carrie Kovarsky – Dallas, TX 
Loving Sponsor: AVAILABLE
 
---
In December of 2011, CARE became home to a troop of ring-tailed lemurs. The group consisted of all adults around the age of 2-years-old, one male and the rest female. They came from a breeding facility in Florida and were scheduled to be transported to a zoo in South America. The zoo ended up not being able to take the lemurs, and so CARE was asked to provide them a home. We had a surprise in store for us though that we were not prepared for!
A short time after the adult lemurs arrived, all of the females began delivering babies. Akisa was one of the first to have a baby - Miss Stewart!
She lives with Rita, Mort, and Momo. Stewart had one of the biggest personalities of all the lemurs as a youngster. She was curious, playful, and was always getting into trouble. Now that she is an adult, she has given her title of mischief-maker to Momo.